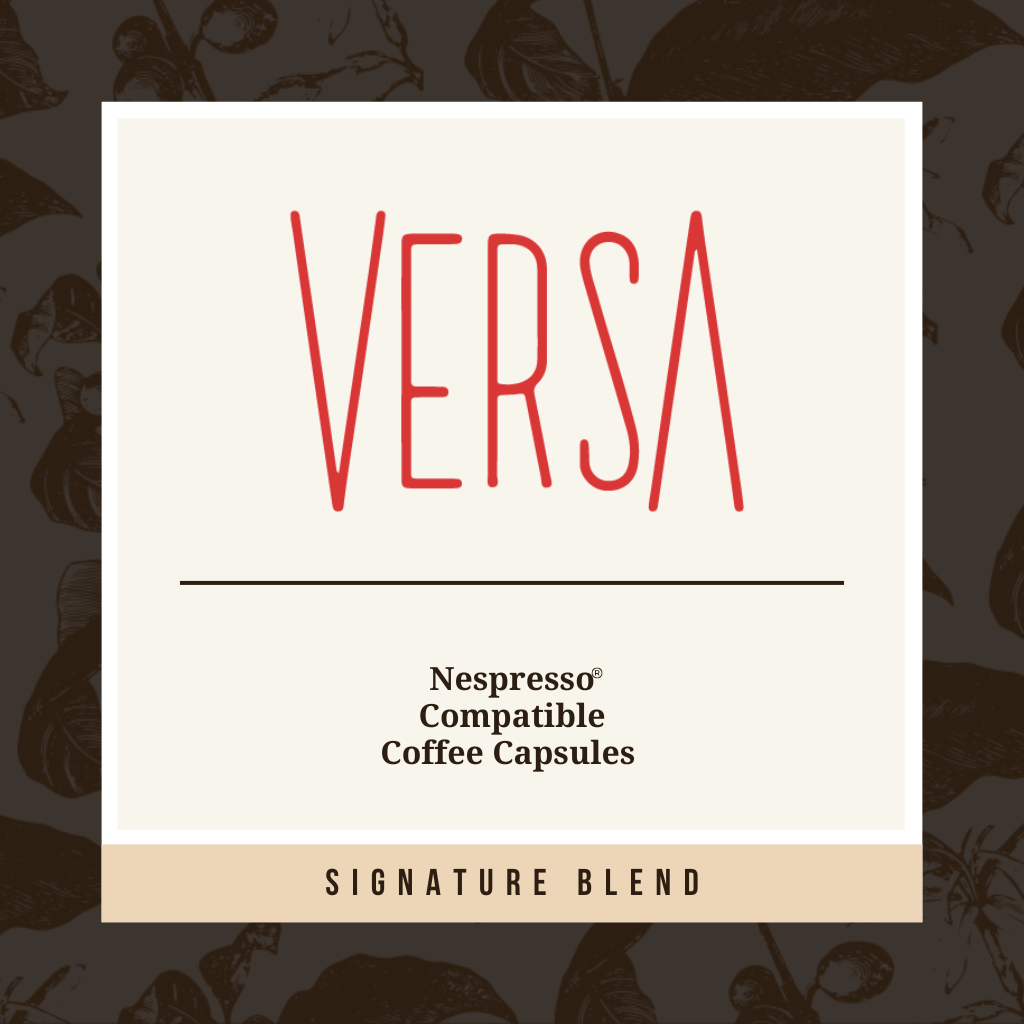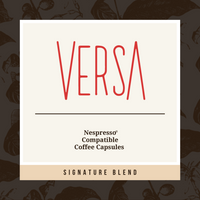 To all the coffee capsule users out there, we present to you our Versa Coffee Capsules.
Versa is one of our most popular house blends composing of 100% premium quality Arabica beans from Brazil and Colombia. These beans are blended to yield a wonderfully versatile blend that is bold and robust, yet fun and friendly to all palettes and then turned into your convenient capsules of coffee.
Your order will be processed and dispatched within 1-2 working days. You will receive an automated email with a tracking number when your order has been picked up by our delivery partner. You should receive your order 1-3 days thereafter. For return and exchange policy, visit our
FAQ page.
Self-Collection
* Self-Collection is available at our academy at 9 Harrison Rd, #04-01, Singapore 369651. You will receive an email notification when your order(s) is/are ready for collection. * Collection can be made within 5 working days, 12pm - 4pm on Monday to Friday, 10am-1pm on Saturday (except Public holidays). * Please collect your order within the week of receiving your pick-up notification.
About
Tasting Notes

Caramel, Dark Chocolate, Nutty
Compatibility

Nespresso and Morning Machine