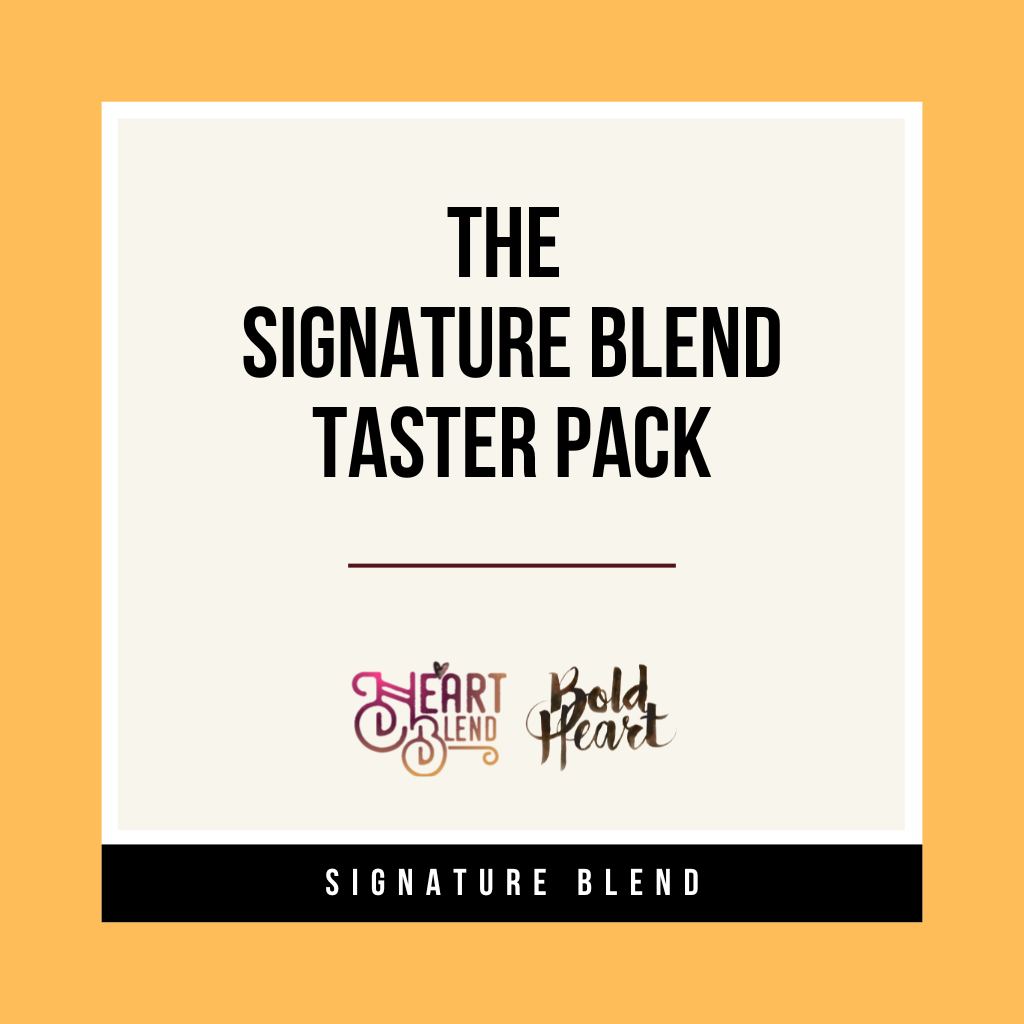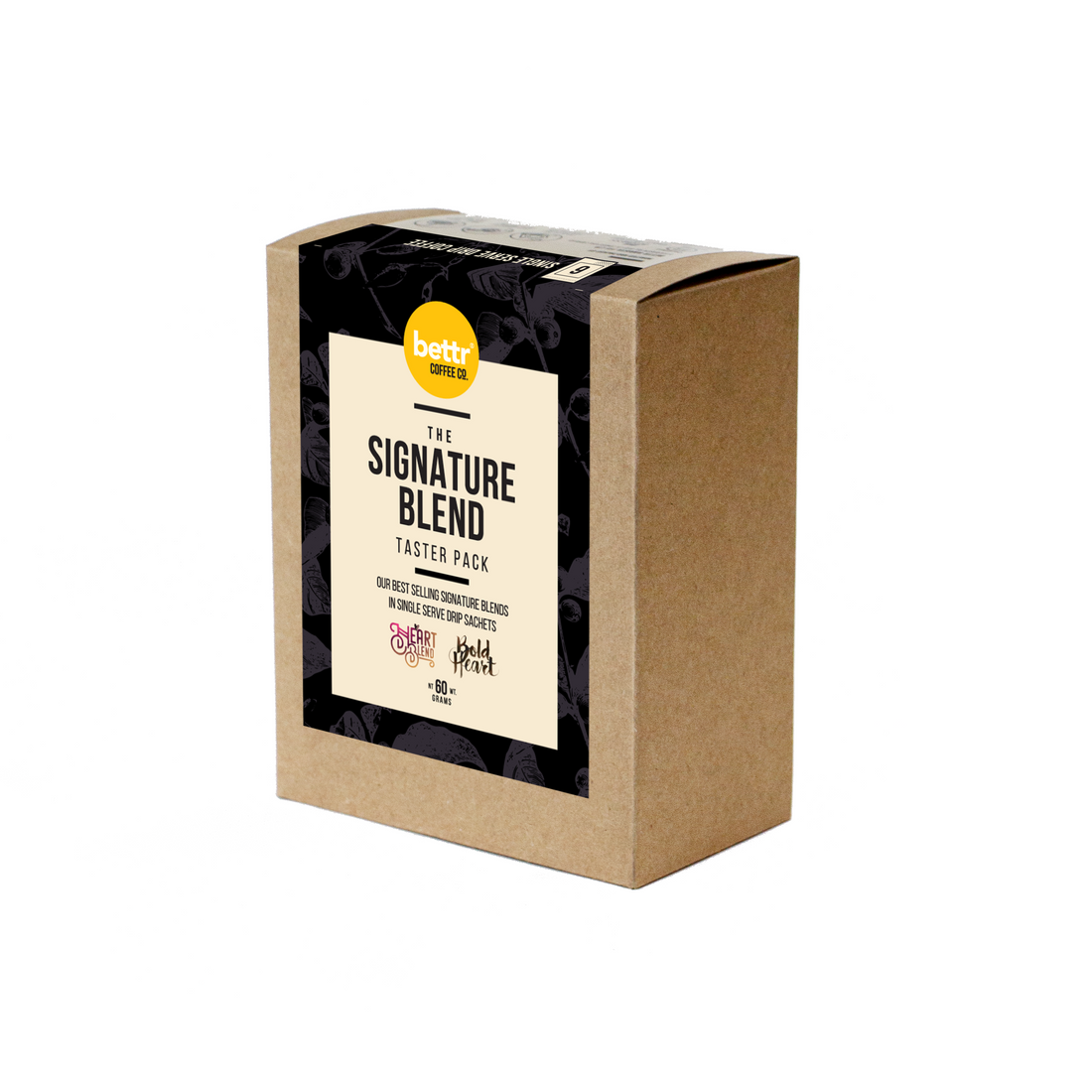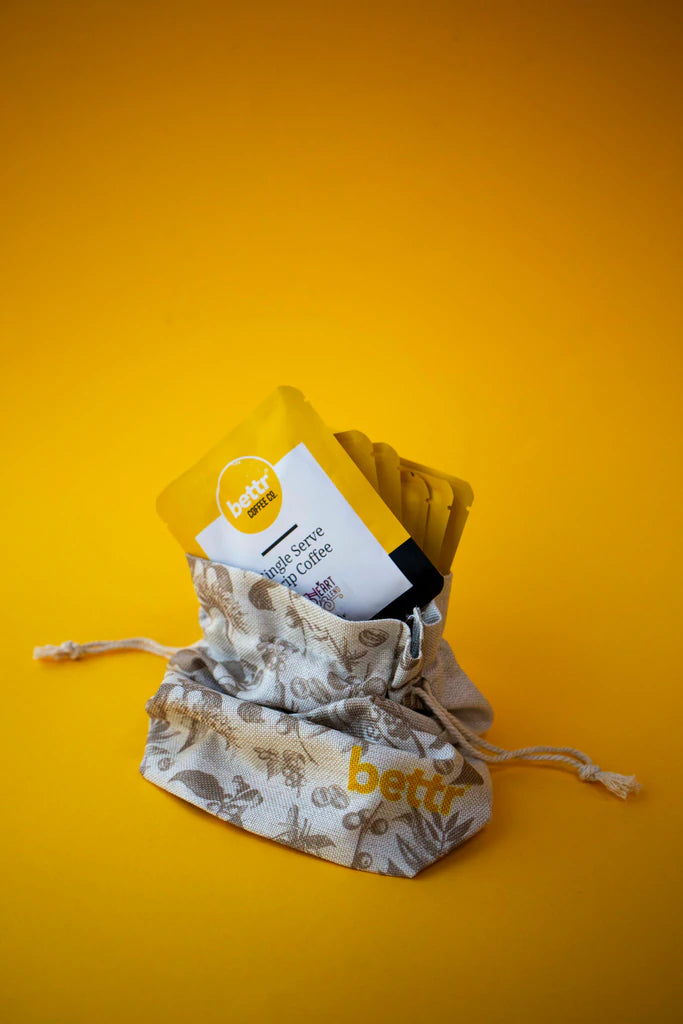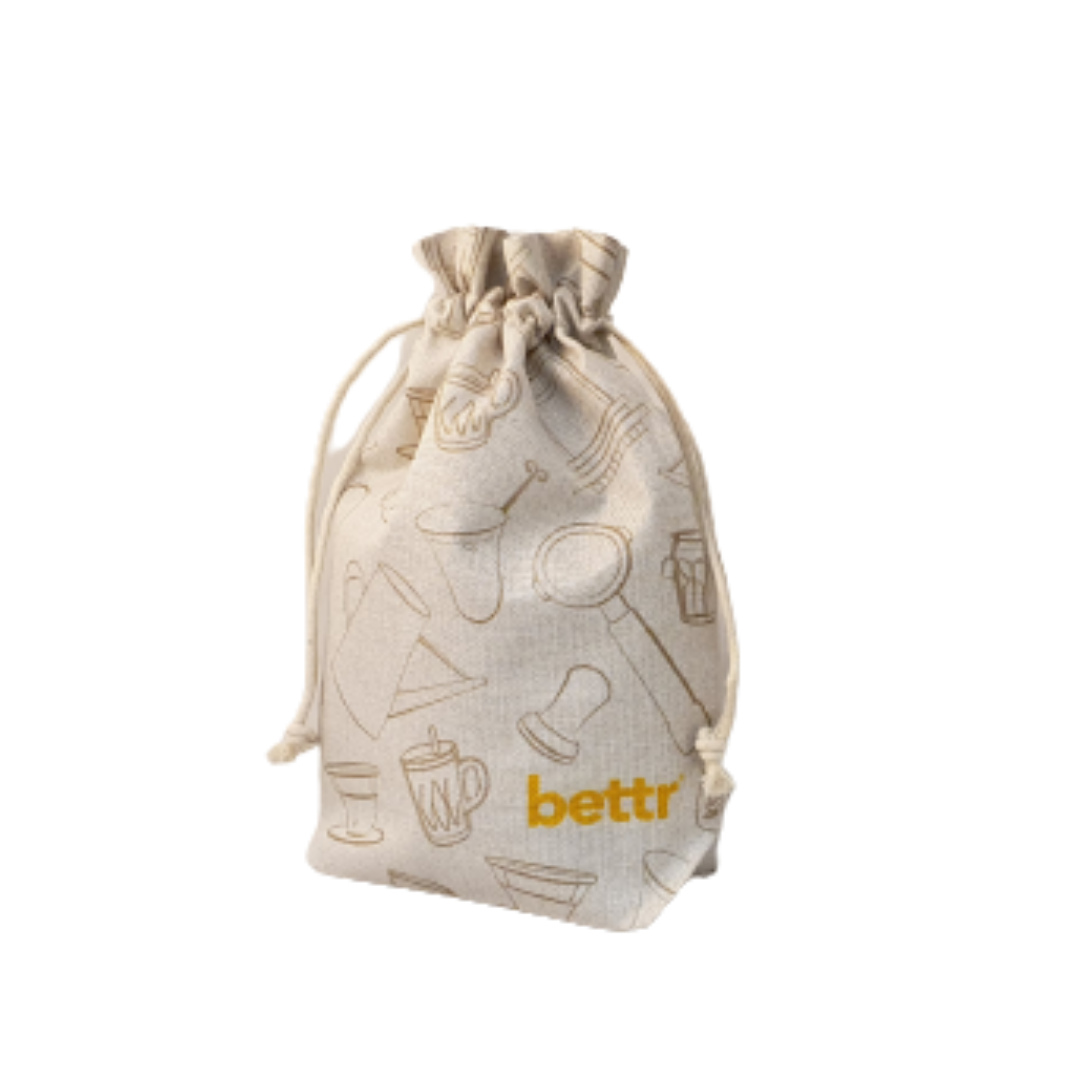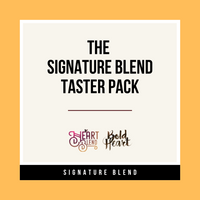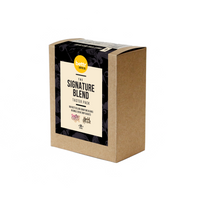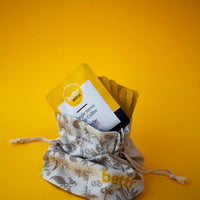 Signature Blends Taster Pack
Love a great cup, but don't have the appropriate brewing gear at home? Not a problem. You can still get your Bettr fix with our single-serve drip coffee, anywhere you are. All you need to do is add hot water and voila – your mug of goodness awaits!
Your order will be processed and dispatched within 1-2 working days. You will receive an automated email with a tracking number when your order has been picked up by our delivery partner. You should receive your order 1-3 days thereafter. For return and exchange policy, visit our
FAQ page.
Self-Collection
* Self-Collection is available at our academy at 9 Harrison Rd, #04-01, Singapore 369651. You will receive an email notification when your order(s) is/are ready for collection. * Collection can be made within 5 working days, 12pm - 4pm on Monday to Friday, 10am-1pm on Saturday (except Public holidays). * Please collect your order within the week of receiving your pick-up notification.
About
Bold Heart Composition:

Colombia Las Brisas
Southern India Coorg Karnataka Alilu Estate

Tasting Notes:

Citrus, Prune, Dark Chocolate,
Cocoa Finish

Heart Blend Composition:

Ethiopia Yirgacheffe Idedo, Kefyalew Mekuria
Brazil Cafe Delas

Tasting Notes:

Red Berries, Peach, Milk Chocolate
Each pack contains:

3x Bold Heart Single-Serve Drip Bags 3x Heart Blend Single-Serve Drip Bags

Packaging options:

Choice of kraft box or eco-friendly reusable pouch.
Features/ Specification
How to prepare

Step 1:

Tear open drip bag along the perforation and separate filter opening

Step 2:

Pull apart hangers and clip onto your coffee cup rim
Step 3:

Gently and evenly pour 150ml of hot water into the drip bag till the surface of the coffee bed is fully saturated

Step 4:

Drip for 20-30 secs before disposing. Enjoy your coffee!