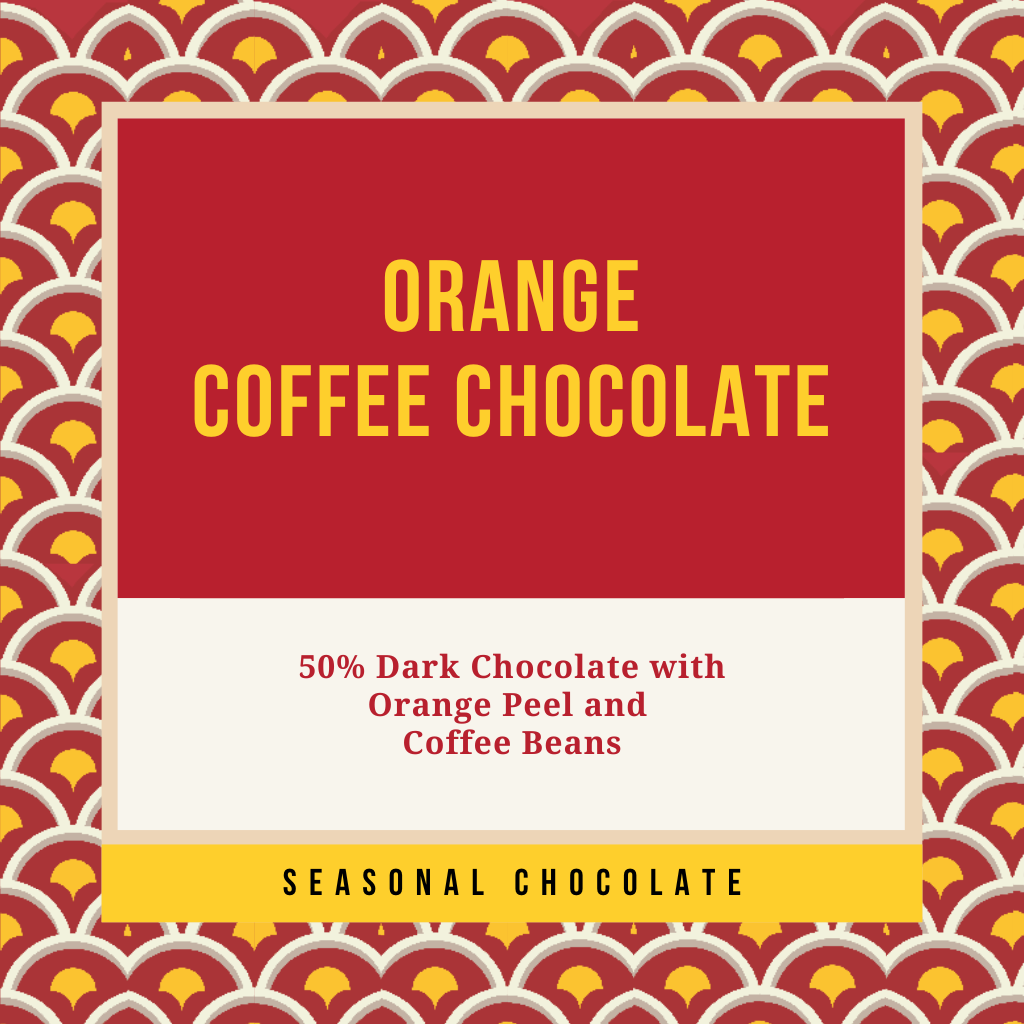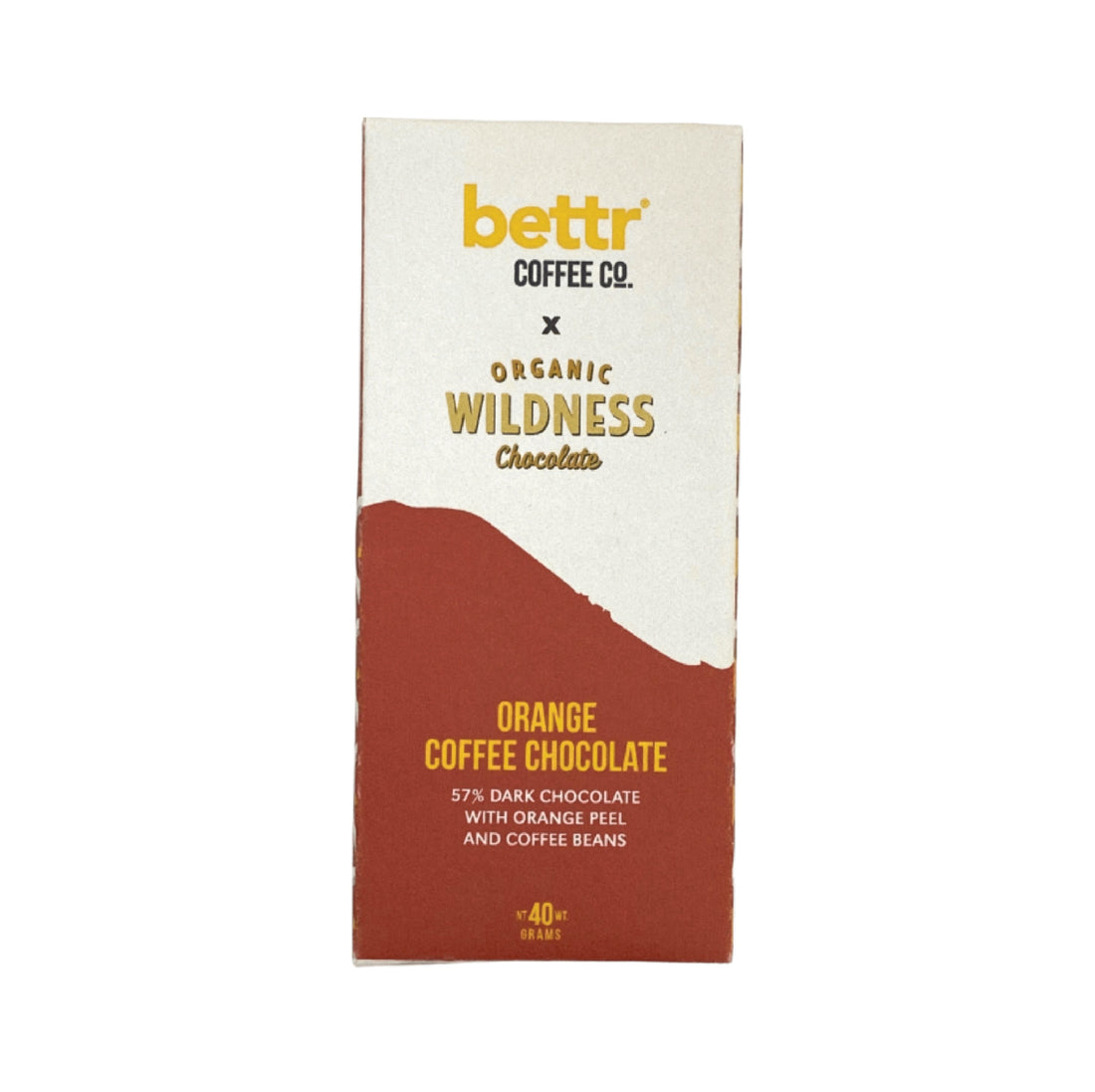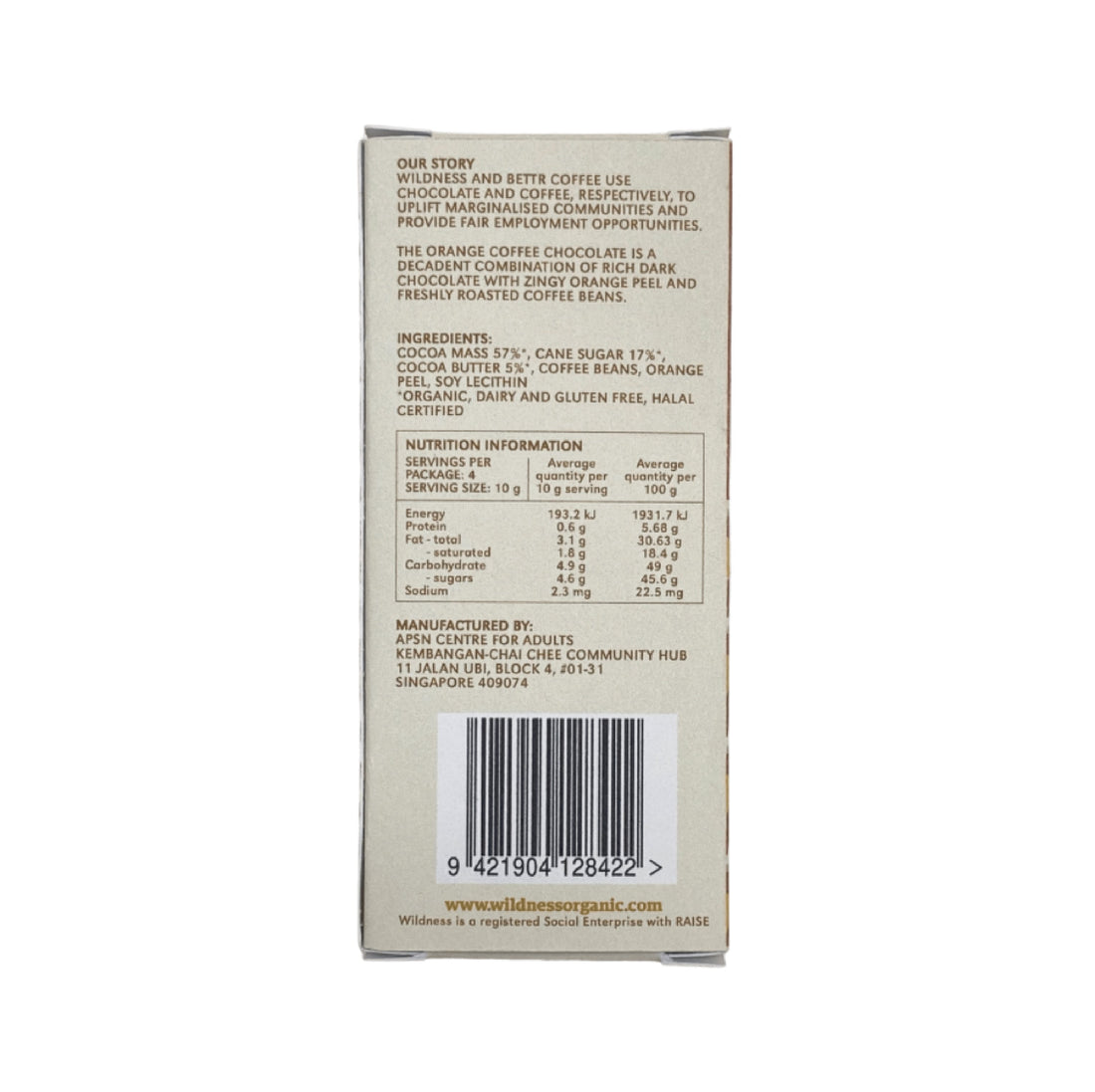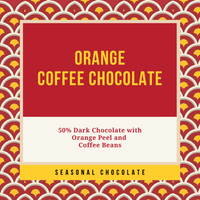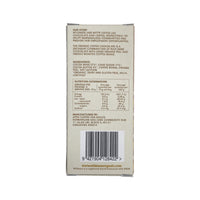 The Orange Coffee Chocolate is a decadent combination of rich dark chocolate with zingy orange peel and freshly roasted coffee beans. A 100% delicious chocolate that is not only amazing to taste, but also great for the environment!
Made in collaboration with Wildness Asia, this coffee chocolate symbolises both Bettr Coffee and Wildness' advocacy in uplifting marginalised communities and providing fair employment opportunities.
From day one, our mission is to build a more sustainable coffee industry and we believe in taking daily steps to lessen our environmental impact by ensuring that we source sustainable and eco-friendly packaging and printing.
Your order will be processed and dispatched within 1-2 working days. You will receive an automated email with a tracking number when your order has been picked up by our delivery partner. You should receive your order 1-3 days thereafter. For return and exchange policy, visit our
FAQ page.
Self-Collection
* Self-Collection is available at our academy at 9 Harrison Rd, #04-01, Singapore 369651. You will receive an email notification when your order(s) is/are ready for collection. * Collection can be made within 5 working days, 12pm - 4pm on Monday to Friday, 10am-1pm on Saturday (except Public holidays). * Please collect your order within the week of receiving your pick-up notification.
About
Ingredients

Cocoa Mass 57%*, Cane Sugar 17%*, Cocoa Butter 5%*, Coffee Beans*, Orange Peel*, Soy Lethicin*. *Organic, Dairy and Gluten Free, Halal Certified.

Weight

40g

Material

The chocolate box is 100% fully compostable made with FSC certified paper.
Printed with soy ink made from soybeans.
The "plastic" wrapper for the chocolate is not plastic but fully plant-based.
Partner - Wildness Asia
Wildness Asia is a Social Enterprise in New Zealand and in Singapore. It works with Association for Persons with Special Needs Centre for Adults (APSN CFA) to provide equal work opportunities for trainees and create an inclusive society through the art of chocolate making and baking. They started in New Zealand in 2014, working with inmates to empower them with skills in the Chocolate manufacturing process.