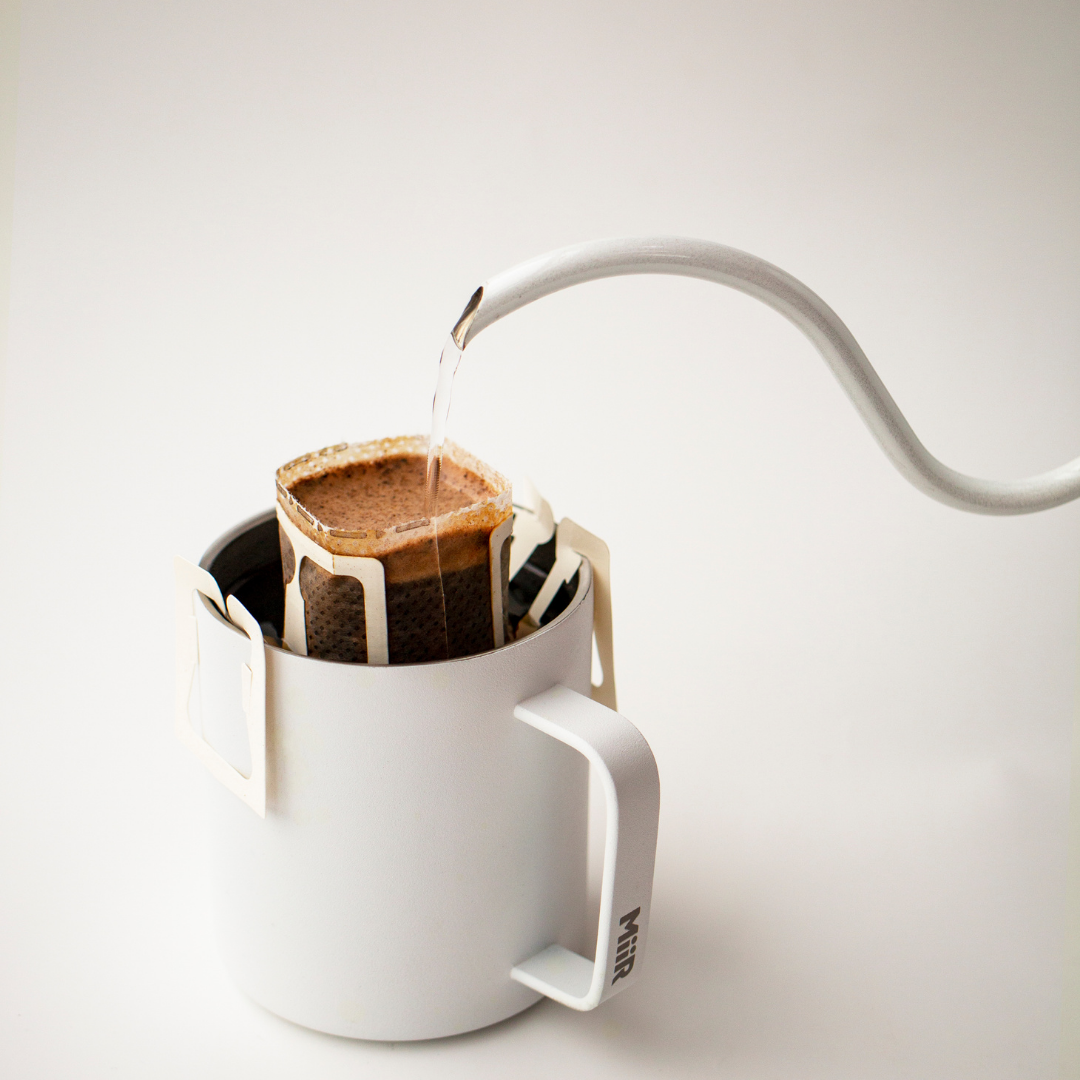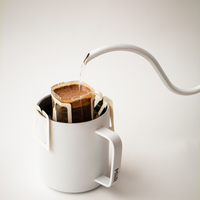 Paradise Coffee Drip Bags
Prepare yourself for a coffee experience that's richly chocolatey and filled with intense characteristics, promising a comforting, heavier-bodied cup. Introducing Paradise, a name that embodies the luxurious and indulgent nature of this extraordinary brew. Its decadent, heavenly chocolate flavour makes it the ideal companion for a cosy moment on a chilly day.

Crafted from carefully sourced beans from El Salvador and India, "El Mural" is a fusion of coffee excellence from two prominent cantons: Citalá and La Palma. These regions are nestled within the Montecristo Trifinio, a tri-border national park shared between El Salvador, Guatemala, and Honduras. The cocoa notes from the Indian beans harmonise seamlessly with the El Salvador beans, resulting in a bold yet refreshing balance with a strong finish anchored in chocolate notes.
*Paradise is formerly Bold Heart.
Your order will be processed and dispatched within 1-2 working days. You will receive an automated email with a tracking number when your order has been picked up by our delivery partner. You should receive your order 1-3 days thereafter. For return and exchange policy, visit our
FAQ page.
Self-Collection
* Self-Collection is available at our academy at 9 Harrison Rd, #04-01, Singapore 369651. You will receive an email notification when your order(s) is/are ready for collection.
*Collection can be made within 5 working days, 12pm - 4pm on Monday to Friday, 10am-1pm on Saturday (except Public holidays).
* Please collect your order within the week of receiving your pick-up notification.
About
Composition:

Southern India Coorg Karnataka Alilu Estate
El Salvador - El Mural - Pacas Washed A

Tasting Notes:

Dark Plums, Bakers Chocolate, Bold
Details

Box of 5 Single-Serve
Coffee Drip Bags
Features/ Specification
How to prepare

Step 1:

Tear open drip bag along the perforation and separate filter opening

Step 2:

Pull apart hangers and clip onto your coffee cup rim
Step 3:

Gently and evenly pour 150ml hot water into the drip bag till the surface of the coffee bed is fully saturated

Step 4:

Drip for 20-30 secs before disposing. Enjoy your coffee!