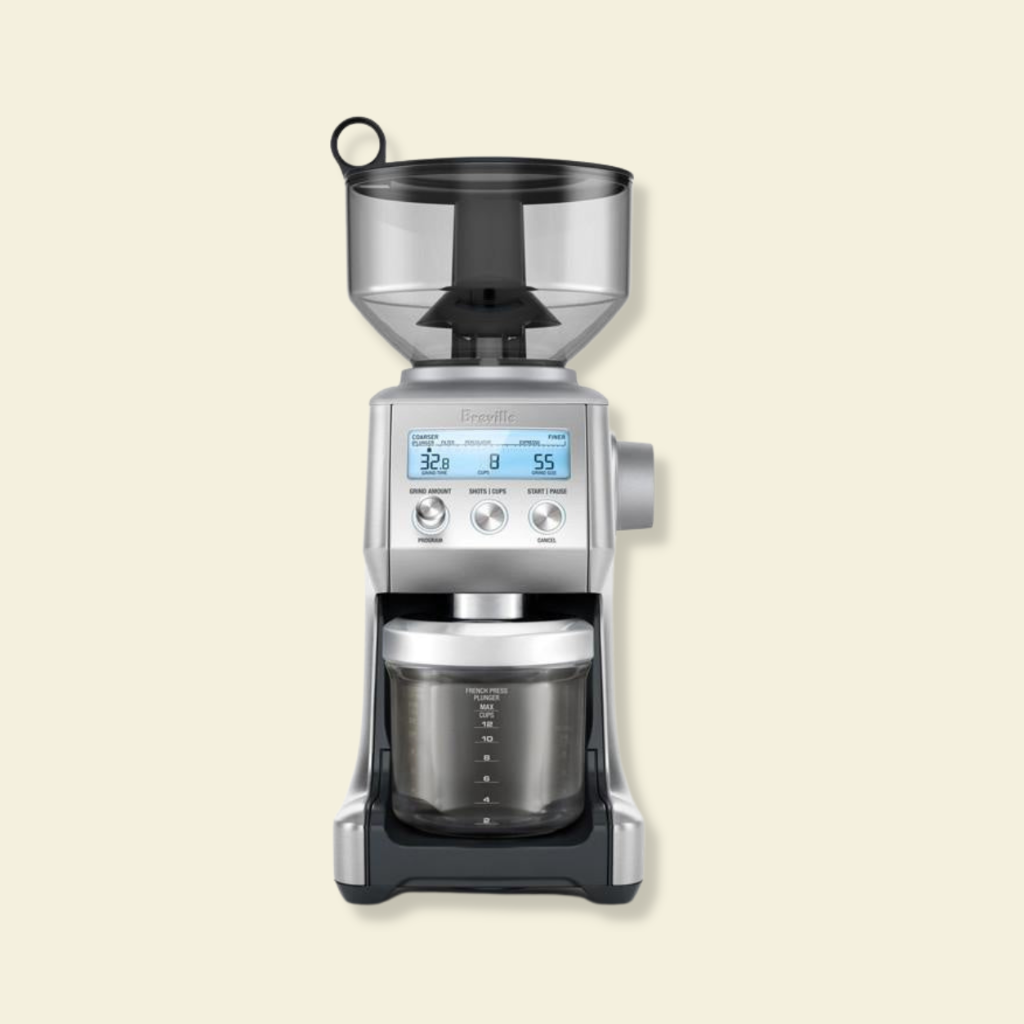 Breville Smart Grinder™ Pro
A  quality grinder that gives you the magic to brew up cup after cup of delectable coffee, Breville's conical burr Smart Grinder Pro features 60 unique grind settings for different brewing styles, allowing you to choose a grind size based on your go-to brewing method. You'll agree it's simply a sophisticated tool that any serious coffee aficionado will be happy to bring home.
Your order will be processed and dispatched within 1-2 working days. You will receive an automated email with a tracking number when your order has been picked up by our delivery partner. You should receive your order 1-3 days thereafter. For return and exchange policy, visit our
FAQ page.
Self-Collection
* Self-Collection is available at our academy at 9 Harrison Rd, #04-01, Singapore 369651. You will receive an email notification when your order(s) is/are ready for collection.
*Collection can be made within 5 working days, 12pm - 4pm on Monday to Friday, 10am-1pm on Saturday (except Public holidays).
* Please collect your order within the week of receiving your pick-up notification.
About
Dimensions

8.5\" x 6.3\" x 15.3\" (WxDxH)

Colour

Brushed stainless steel

Material

Stainless Steel Housing
Stainless Steel Conical Burrs
Components

Portafilter Cradle–Small 50-54mm
Portafilter Cradle–Large 58mm
Grinds Container with Lid and Sealing Cap
Conical Burr Cleaning Brush
Features/ Specification
Hopper Load Capacity

510g

Power

165 Watts

Voltage

110-120 Volts
Warranty & Repairs

Breville guarantee

Breville guarantees all products against defects caused by faulty workmanship and materials for twelve months domestic use, from date of purchase. You will need to have the invoice / receipt of purchase. Do get in touch before sending your unit down.

Details

Yeo Teck Seng (S) Pte Ltd
59, Jalan Pemimpin,
#03-00 L&Y Building,
Singapore 577218
Telephone: +65 6254 1511
Opening hours - Mon to Fri, 9am to 5pm, closed on PH, Sat & Sun.