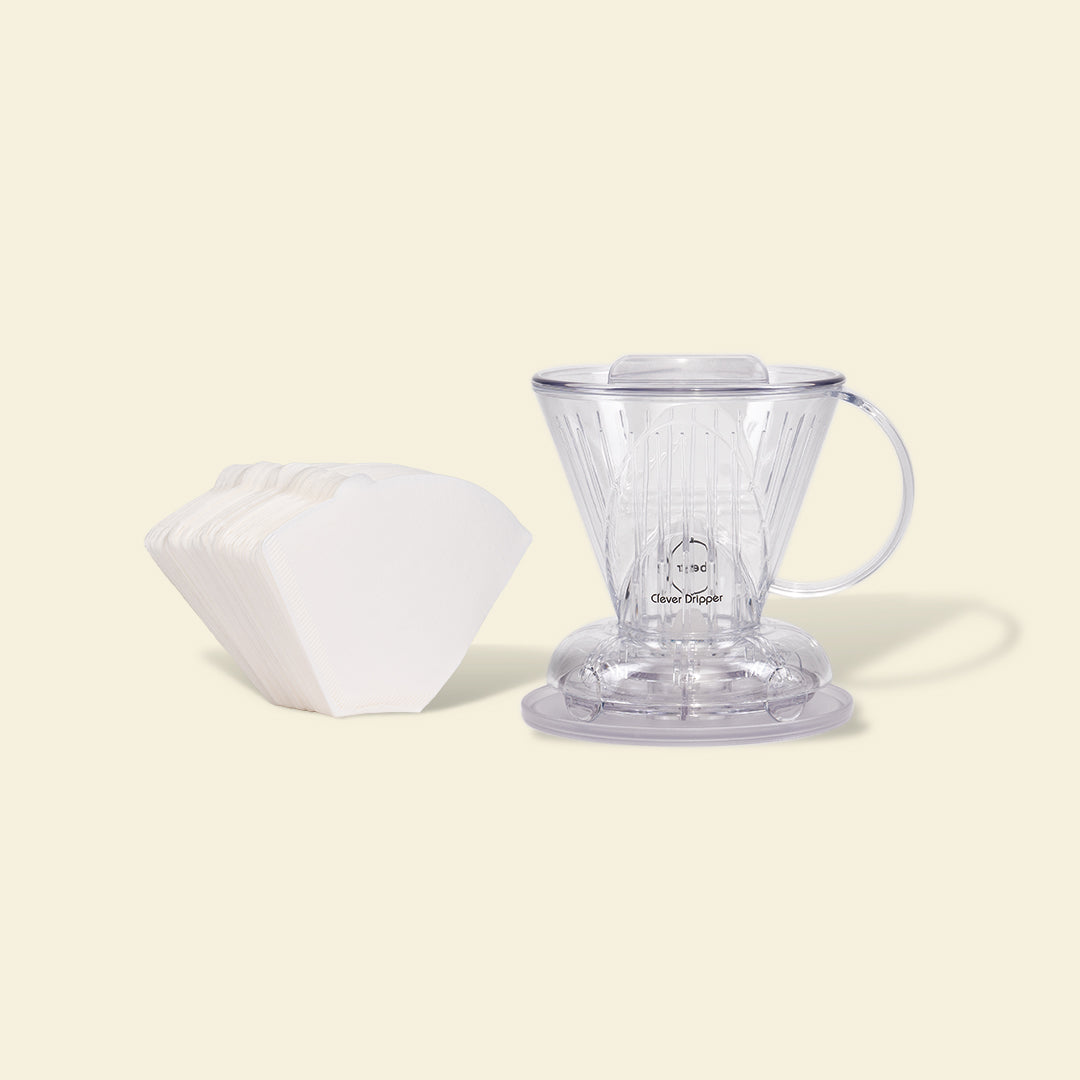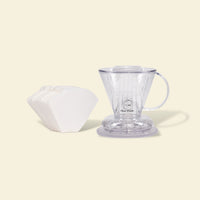 Clever Coffee Dripper With Paper Filters (100pcs)
Brew up a great cup within minutes with the Clever dripper, every coffee lover's handy brewing tool! Versatile and easy to use, its smart valve feature allows you to control your brewing immersion, allowing a clean and flavourful extraction. Plus it'll only draw your brew down once it is set on top of a cup and the engagement with the brim releases the valve. How clever, and how Bettr!
Your order will be processed and dispatched within 1-2 working days. You will receive an automated email with a tracking number when your order has been picked up by our delivery partner. You should receive your order 1-3 days thereafter. For return and exchange policy, visit our
FAQ page.
Self-Collection
* Self-Collection is available at our academy at 9 Harrison Rd, #04-01, Singapore 369651. You will receive an email notification when your order(s) is/are ready for collection.
*Collection can be made within 5 working days, 12pm - 4pm on Monday to Friday, 10am-1pm on Saturday (except Public holidays).
* Please collect your order within the week of receiving your pick-up notification.
About
Size

11 oz, holds 325ml

Colour

Clear

Material

100% BPA-free Plastic

Shape

Cone
Components

Clever Coffee Dripper
Clever lid
Clever coaster
Filter Papers (100 pcs)
Features/ Specification
A combination of the French press and pour-over brewer

High impact-resistant and durable for long-lasting use
No room for mess! Easy to use and clean as the clever filter is able to collect and catch unwanted sediment. Simply remove and dispose of the filter once done brewing