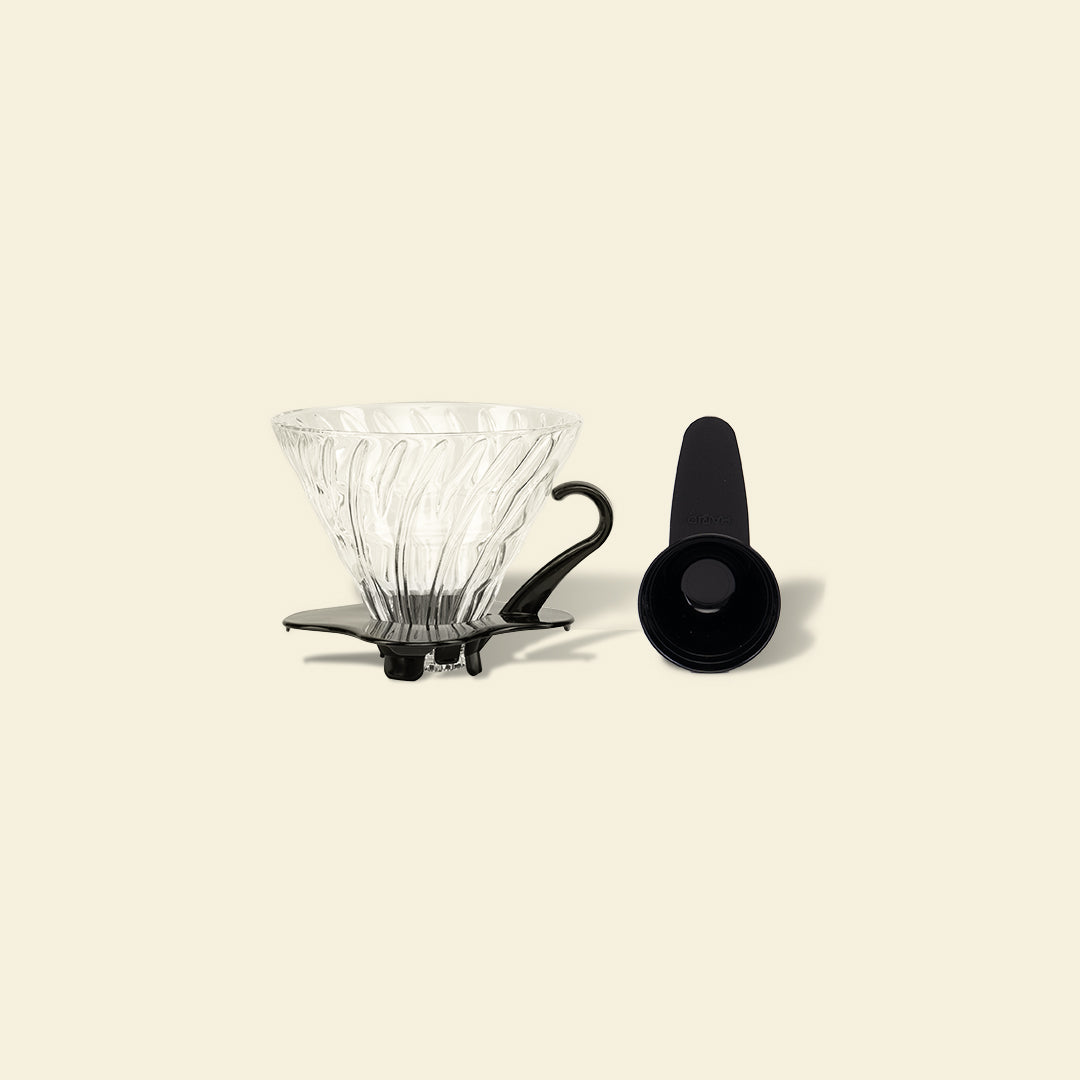 Hario V60 Glass Coffee Dripper 02
With its distinctive spiral ribs and cone shape, the Hario V60 has long been recognised as a modern classic. The spiral ribs of the Hario V60 have been designed to extract the most subtle hints of flavor, with the ridges also forming insulating air channels that help to maintain an even brewing temperature within the filter. The single hole located at the end of the cone allows brewers to fine tune the character of the brew by regulating the speed of the pour.
Your order will be processed and dispatched within 1-2 working days. You will receive an automated email with a tracking number when your order has been picked up by our delivery partner. You should receive your order 1-3 days thereafter. For return and exchange policy, visit our
FAQ page.
Self-Collection
* Self-Collection is available at our academy at 9 Harrison Rd, #04-01, Singapore 369651. You will receive an email notification when your order(s) is/are ready for collection.
*Collection can be made within 5 working days, 12pm - 4pm on Monday to Friday, 10am-1pm on Saturday (except Public holidays).
* Please collect your order within the week of receiving your pick-up notification.
About
Size

200 ml, 1- 4 cups

Colour

Black

Material

Glass Dripper: Heatproof glass Holder: Polypropylene

Shape

Cone
Dimensions

128 × 115 × 95 mm (WxDxH)